TRAIL BASICS - THE STARTING POINT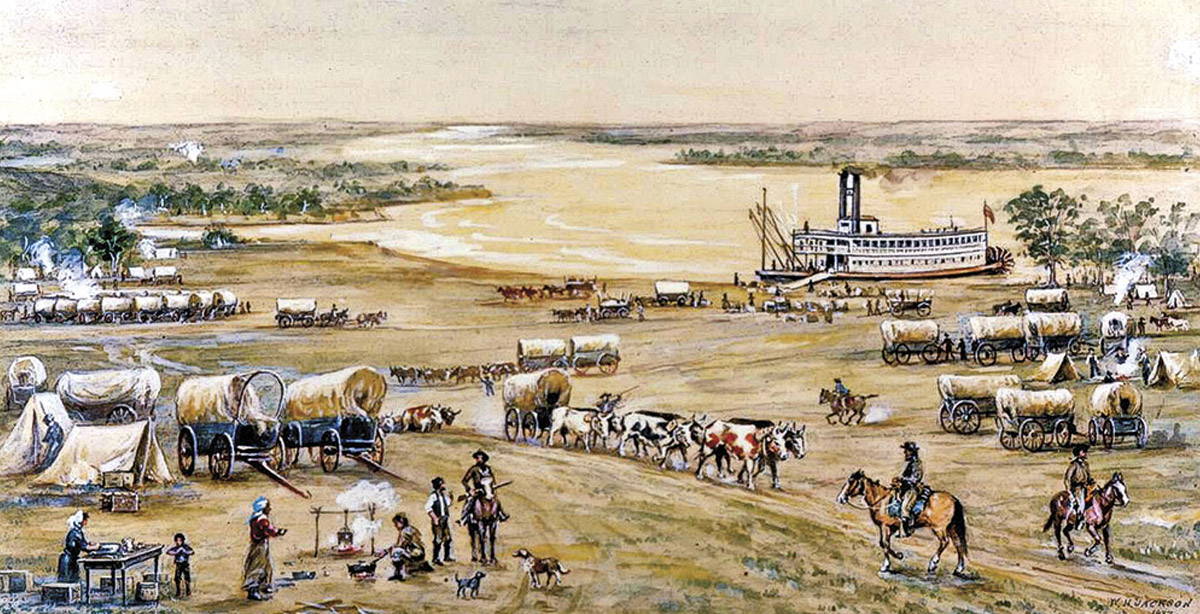 The country that lay ahead of the pioneers contained no towns or settlements. For weeks emigrants crossed vast grassland which was hot by day and cold at night. Often violent thunderstorms swept down on the hapless travelers. Eventually, they crossed the snow-capped Rocky Mountains. Beyond the mountains lay a vast wilderness of scrubby desert sagebrush, canyons and forests.
The trail began at the old Independence Landing north of Independence, Missouri. Here emigrants left steamboats after a five or six day journey from St. Louis. The center of activity in the small town of Independence was the bustling square. Most of the new pioneers camped a mile or two from the square and were busily purchasing supplies needed for their four to five month trek. Those with horses or mules left first so they could feed upon the shorter grasses. The majority with powerful and durable oxen left two weeks later because cattle have a different dentition than horses.
Independence Missouri, as seen by Herman J. Meyer in 1853. The main street, with its steepled brick courthouse also had stores and shops where emigrants could purchase supplies.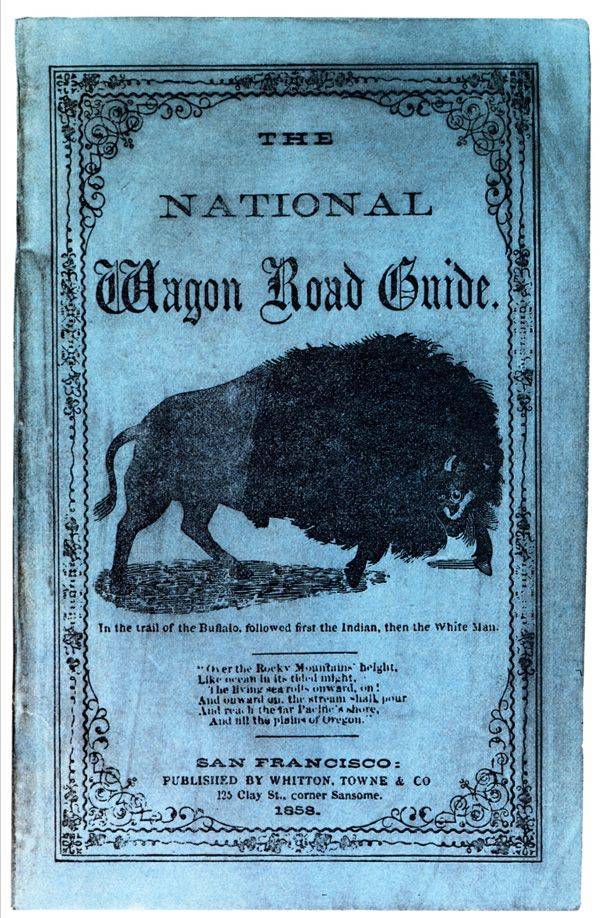 Typical guidebook for pioneers, one of dozens published in the mid-19th Century, typically carried an inspirational verse on its cover. However, some poorly researched books left many travelers floundering in the desert or mountains.